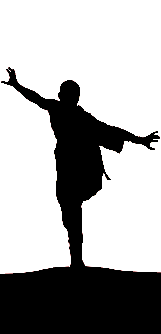 At a tender age of six, the journey of Sifu Sergio Pascal Ladarola, the GM of  Schools Of Kung Fu by IWKA, of becoming a professional martial art master began in Amsterdam, the capital of Holland. He studied Wado Kai Karate and Pencak Silat when he was twelve years old. He was a big fan of Bruce Lee during those times and he wouldn't let any opportunity to read about his idol pass by. His curious attitude towards Bruce Lee led him to find out that Wing Chun was the foundation of Bruce Lee's martial art.  Also in the bid to learn more about his hero, he began exchanging letters with Jesse Glover, James de Mile and few other students of Bruce. His quest to learn martial arts didn't stop at studying Bruce alone, he and some of his friends used to visit different classes of martial arts in Amsterdam.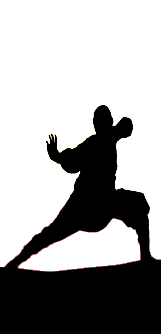 An Amazing Wing Chun Journey
He began learning the Wing Chun art in 1987 under the tutelage of Grandmaster Wang Kiu and Sifu R. Vogel. Two months into the training, he read the book titled "the Wing Tsun Kuen" written by Grandmaster Leung Ting (late Grandmaster Yip Man last known closed door disciple). Just four month after he began his training, the book somehow made him quit Sifu Wang Kiu School in search of any school that operates on Leung Ting system.
He got himself enrolled under Sifu F. Schafr who trained him the Leung Ting system. Just one month after he began his training here, he had a car accident. Nine months after the incident, his training continued under Sifu Kernspecht, the chief instructor of EWTO in Aachen Germany and he obtained his 1st technical level under him in 1994.
He toured round Europe between the 1994 and 1998. During his tour, he attended several seminars in Germany and Italy, one by SIfu E. Botzepe. He attended lessons to learn more about Leung Ting Wing under different tutors such as Sifu S. AVci, Sifu H.P.Edel etc. He had to move to Tel Aviv, Israeli capital, between 1997 and 1998 after Sifu K. Kernspecht appointed him as the EWTO Israeli chief instructor. Due to political stress in the country, he left the country after a much successful one year as the chief instructor.
That same year during one of his visits to Asia, he became opportune to encounter his Idol, Sigung Grandmaster Leung Ting whom he had only seen from afar at the seminars he used to attend. Sigung Leung accepted to train him privately but in order to make the whole process perfect and easy for Sigung Leung, he travelled to Zagreb to meet Sifu Slavko and finish the unarmed Leung Ting Wing Tsun style, and all that would be left for Sigung Leung to do is correct him. The private lessons he had with Sigung Leung Ting was over 100 hours spanning the period between January 1998 and October 2001 in Shunde (Sun Tak) and Hong Kong. His studies continued during the instructor and normal classes at the Leung Ting HQ under GM Chegng Chuen. He spent quality time with his Sigung during a vacation in USA Miami Where his private tutoring continued. He stayed over at his friend's aunt place at Hong Kong and he finished the correction of the Leung Ting WT unarmed system under the tutelage of his Sigung in 2000.
Sifu Sergio Pascal ladarola In November and December 2001 travelled to New York to complete his training of Leung Ting Tsun weapon system: the Bart Cham Dao also known as the eight way cutting system and the look Dim Poon which is also referred to as six and half point pole under the tutelage of his Si-Pak Fong Wai Hung, Allan Fong. His Si-Pak Fong Wai Hung promoted him to the 7th-level practician because he was the person Sifu Fong taught the Bart Cham Dao. He started his own association, the Schools Of Kung Fu by IWKA, to make the real Leung Ting Wing Chun system more popular and widely recognized on January '02.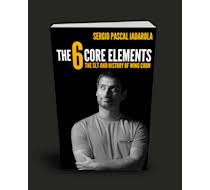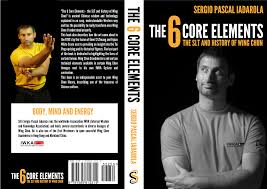 After learning that there are other Wing Chun lineages apart from the Yip Man Wing Chun system and the Leung Ting Wing Tsun system, and realising that they both aren't complete enough (Yip Man system in particular is the mixture of three lineages; Chan wha sun, Dia Dak Lan and Yeun Kay san), he resorted to learning about the Eternal Spring lineages and the other lineages over the next ten years.
He learnt about the art of Kan Na and Saam Bai Fat under the SIfu Cheng Kwong, the Sifu who succeeded the late Sifu Wai Check Yan. He continued his quest for more knowledge by also learning under Sifu Pak Cheung Kau in mainland china and the late Grandmaster Pak Cheung's son.
He also added to his fighting knowledge by learning the art of Brazilian Jiu Jitsu. He learnt about the Wing Chun system of the Tang family, a descendant of the Eternal Spring Lineage which is traced to Grandmaster Tang Yick. He learnt Luk Dim Poon Kwan under Sifu Tang Chung Pak and other part of the system were learnt in a private lesson under the tutorship of Sifu Sunny So (late Gm Tang Yick's Last student).
To complete his learning and broaden his understanding, he learnt the Wing Chun system of the Sum Nung (Yuen Kay San) and the ancestor system of the new Wing Chun lineages such as Fukien Yong Chun Bak Hok, also known as the White Crane system, under different Sifus in rigorous private lessons. In other to fully learn and devote his time to learning under Sifu Sunny So and other Sifus, he relocated to china and lived in Hong Kong for a certain period.
Fung Chun taught him the unique Gu Lo Wing Chun system over a period of some days when he travelled to GU LO village, mainland China. Late Grandmaster Dr Leung Jan's teaching are kept alive by this system.  
He did some rigorous research into the secret societies which was post Southern Shaolin Temple's destruction. He leant many of the Fujian systems under the tutorship of Sifu Tio Tek Kwie during his visits to Indonesia and Thailand for some weeks. He also learnt other internal system under the tutelage of numerous Sifus, which are connected to ancient Wing Chun. All these steps that were taken by Sifu Sergio made the Schools Of Kung Fu by IWKA Wing Chun system are perfect and complete system.
His research about the fascinating Wing Chun Spring lineage came to an end after some sources gave him the original Kuen Kuits from 1850 which was prior to the splitting up of the Nim Tau into three forms. The splitting was due to the uprising that happened in 1854 and the burning of the Kuen Kuits and Fine Jade Hall from 1890. The splitting up of the Siu Nim Tau resulted in three forms namely; Cham Kiu, Siu Nim Tau and Biu Tze forms.
Sifu Sergio has no intention of presently sharing with anyone his sources that provided him with the information he has or the Sifus he is presently receiving teaching on internal arts because of his association ex-students that are monitoring his every move.
You can learn more about his experiences by visiting his Win Chun YouTube channel, sifusergiochannel, one of the best of its kind on YouTube.
He is sharing his knowledge through his association, the Schools Of Kung Fu by IWKA, which can be found in over 14 countries.
Sifu Sergio is:
 CEO and International Chief Instructor Schools Of Kung Fu by IWKA situated in Hong Kong.
 Chief Instructor for the Europe and the USA for Sifu Sunny So based in Hong Kong.
 Ving Tsun and Dragon Kung Fu association of Sifu Cheng Kwong official western representative (HONG KONG).