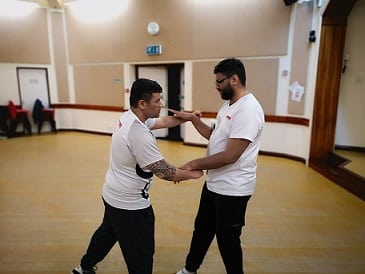 Learn to defend yourself at WingTjun Kung Fu in Maidenhead. From your first class you will:
*Learn punching and kicking techniques.
*Learn to throw a hard punch.
*Meet like minded people who want to learn self-defence.
*Learn to relax more and improve your overall fitness.
Contact Sifu Chris on 0780 9839527 to enrol for 2 weeks free.