"Train your Mind, Body and Technique in a Private Session"
We work together with individuals, groups and enterprises.
We offer several packages implementing various programmes to fit your needs for an ultimate workout, and to help achieving outstanding results. Private trainings can help you learn much quicker as well as save you years of training by taking you rapidly to the next level.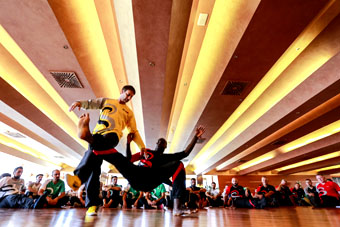 Self-defence Private Trainings
• Self-defence Trainings for individuals, groups and enterprises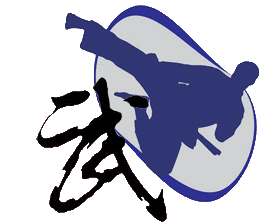 For One-to-one or a small group of people/organisations and enterprises, we teach with flexible time and places.
The private martial arts courses are individually or intensively trained by the professional instructors. Students will be given fully introduction of training syllabus before the courses. Instructors design a training plan to tailor a set of teaching content for different levels of students. The goals for students may be slightly different. We want to ensure that students achieve significant training results in each training session.
The martial art is a full-body aerobic exercise. It is a kind of sports that people can defend themselves against attackers, control the weight and increase self-confidence. As a result, it has become a very popular sport. Private course instructors have professional qualifications for certificates. Our professional tailor-made training programmes simplify martial arts technique to gradually increase the amount of exercise through the unique movements of martial arts in order to achieve the physical fitness. The trainees can also organise their own scheduled training to make the classroom more flexible.
Meditation Private Lessons
Family Private Lessons
Summer camp (Holiday camp)
Trainings for Individuals, Groups and Enterprises
Book a Private Lesson
Print here or call/text for 2 week FREE lessons - Tel: 0780 983 9527
students & parents who talk about us
Check out our testimonials from adults and children's parents, why they love WingTjun Martial art and how it helps their life. We'd love to have you as a happy student/parent too.
"I can't recommend Sifu Chris Kung Fu enough! I have incredibly increased strength, technique and confidence. I am so grateful for the knowledge I have gained and the people I have encountered on my martial art journey, it is very friendly environment, I am always laughing and smiling along the way" .
★★★★★
Grace Eriksson, Account Manager

Ad qui facete melius dolores. Elitr invidunt vix ex, agam convenire democritum an mel. Ad per autem dicta consul corpora quo nostrum consulatu.
Praesent mauris. Fusce nec tellus sed augue semper porta. Mauris massa. Vestibulum lacinia arcu eget nulla. Class aptent taciti sociosqu torquent.
Quisque cursus, metus vitae pharetra auctor, sem massa mattis sem, at interdum magna augue eget diam. Vestibulum ante ipsum primis faucibus.