We train outside in the nature and you can really feel your internal energy whilst surrounded by the trees.
To enrol contact Sifu Chris:
For a full list of monthly workshops.
Contact Sifu Chris
Tel: 0780 9839527
Email: info@startmartialarts.co.uk
PREVIOUS FREE Drawing Event with Hollywood Artist
Previous DRAWING EVENT

One of my very good friends and student Graham Wyn Jones held an online drawing event.

About Graham Wyn Jones
|He works for the movie industry as a Story Board Artist. Worked alongside: Tom Cruise, Tom Hardy. Also worked with Marvel Studios, Walt Disney, Universal Films and Sony Pictures. He is very well known in the movie Industry.
Contact Info:
info@startmartialarts.co.uk
Text: 0780 983 9527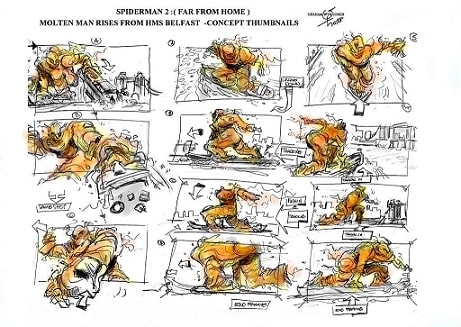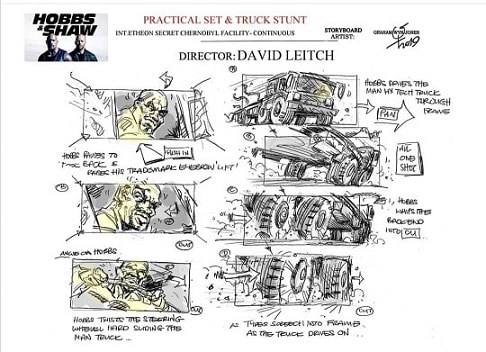 students & parents testimonials
Check out our testimonials from adults and children's parents, why they love Wing Chun Martial art and how it helps their life. We'd love to have you as a happy student/parent too.
"I am now approaching the one year anniversary of training under Si Hing Chris and the Schools Of Kung Fu By IWKA, and I am pleased to report that not only am I in the best physical shape of my entire life, but that I have found Wing Chun to be more exciting and stimulating than any martial art I have previously encountered."
★★★★★
Dale Carpenter, Freelance Bespoke Cake Artist
"I can't recommend Sifu Chris Kung Fu enough! I have incredibly increased strength, technique and confidence. I am so grateful for the knowledge I have gained and the people I have encountered on my martial art journey, it is very friendly environment, I am always laughing and smiling along the way" .
★★★★★
Grace Eriksson, Account Manager

"I recently started with Wing Chun and I have found the environment friendly and open with even the other students being open to explaining and demonstrating things to the new comers."
★★★★★
John Heywood, Chief Executive Officer
"I started Wing Chun almost 10 years ago now, and originally joined as I found the concept more interesting than Judo or Karate."
★★★★★
Joel Hyland, Account Manager
"In comparison to other martial arts activity, Chris is the only one who has impressed me. He has delivered beyond my expectation."
★★★★★
Vivian Wei, Business Owner