IWKA Inner-Empowerment™
by unleashing your Fighting Energy
WingTjun (Wing Chun) principles are based on human dynamic and ergonomics, all the movements are natural and reflexive. Students will learn defense technique and control their inner power & strength as well as manipulating opponents' force in combat situation. We offer classes in Slough, Maidenhead, Watford, Hemel Hempstead, London and more locations in your areas.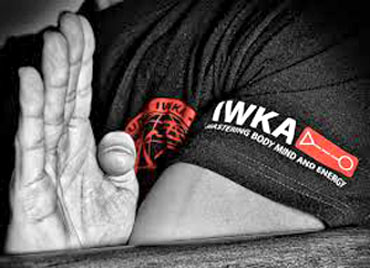 Student Passport
IWKA Student Grade Passport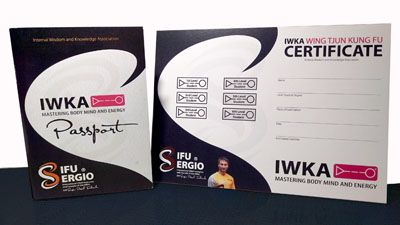 Easily keep track of grades in IWKA oganisation with Grades Journey by using IWKA student passport.


All students, who join IWKA, will receive an 'IWKA Student Passport'. With this passport, it will guide you through grade 1 to technician, even master level as well as getting official IWKA grade certificates.  Being an IWKA member, You can access any global IWKA seminars, summer camp and IWKA online shop.
Our systematic grades Journey enables IWKA institutions to automate the assignment and input the grade data between Student Information and IWKA organisation. With Grades Journey, each grading section can optionally define syllabuses in our instructor Centre; instructors can post the gradebook in order to provide right grade level to all students.
Administrators can configure Grades Journey to control how graders and instructors use Grades Journey. We are well-organising martial art school, we try to make sure all students learning outstanding martial arts techniques from us and we make sure everyone is keep up with IWKA standard.
Student Curriculum
WingTjun Forms
Grades Journey
Grades System
Grade Uniforms
WingTjun Q & A
IWKA student grading Passport, 30 pages
students & parents testimonials
Check out our testimonials from adults and children's parents, why they love WingTjun Martial art and how it helps their life. We'd love to have you as a happy student/parent too.
"I am now approaching the one year anniversary of training under Si Hing Chris and the IWKA, and I am pleased to report that not only am I in the best physical shape of my entire life, but that I have found WingTjun to be more exciting and stimulating than any martial art I have previously encountered."
★★★★★
Dale Carpenter, Freelance Bespoke Cake Artist
"I can't recommend Sifu Chris Kung Fu enough! I have incredibly increased strength, technique and confidence. I am so grateful for the knowledge I have gained and the people I have encountered on my martial art journey, it is very friendly environment, I am always laughing and smiling along the way" .
★★★★★
Grace Eriksson, Account Manager

"I recently started with WingTjun and I have found the environment friendly and open with even the other students being open to explaining and demonstrating things to the new comers."
★★★★★
John Heywood, Chief Executive Officer
"I started Wing Tsun almost 10 years ago now, and originally joined as I found the concept more interesting than Judo or Karate."
★★★★★
Joel Hyland, Account Manager
"In comparison to other martial arts activity, Chris is the only one who has impressed me. He has delivered beyond my expectation."
★★★★★
Vivian Wei, Business Owner