"Kung Fu Is The Best Thing You Can Offer to Your Child!"
Dear Parent/Carer,
You may think, "how can Kung Fu lead my child to success and improving self-confidence?" The answer is more than you can imagine! With over 15 years experience, we have seen the positive changes in children during the Kung Fu trainings. No other sport can change them in so many ways. See that your child gets more self-confidence and energy. See how they can not be stopped on their potential talents.
Introduction
Grasshoppers 4yrs - 6yrs
Kung Fu Tigers 7yrs - 12yrs
Kung Fu Dragons 13yrs+
Grading Belt System
Self Defence Tips
Class Timetable
Introduction
Wing Chun Martial Art Kung Fu Children Lessons Introduction
You can leave your child safe in the knowledge that we will look after them. All of our Martial Arts instructors are:
Fully DBS Checked

First Aid Trained

Fully Insured
Your little martial artist will block, punch and kick their way through this positive, non-competitive twist on the authentic kung fu, Obstacle courses, high energy music, skill-based activities and games create fun learning opportunities to help kids Thrive in Life and become successful; yet to do better at home and school.

Some children cannot concentrate and lack of enthusiasm which affect their life. Our martial arts "Growth Programme" can train children to adjust their coordination, exercise self-challenge and discipline, which help children to grow up healthily. Our grading level is divided into different levels, the grading examination system is regularly promoted, it started from the white belt. According to the progress of your child's level, we help them to achieve professional black belt. The advantage of progressive promotion, children will continue to challenge themselves and their learning attitude will be more focused in order to reach higher levels, fulfill sense of achievement, satisfaction and self-confidence and cultivate a progressive learning attitude from an early age.
We are inviting you to check out one of the most successful martial arts programmes! Call as soon as possible. Our programs FILL-UP FAST! Register early and insure your spot. Don't worry! Our instructors consistently teach all students that Kung Fu skills require them never to be abusive or offensive and are only for use defensively. After a short period of time children will improve while maintaining confidence and high personal self-esteem.
Thank you for your time and I hope to meet you in our schools.

Chris Watts
Head Instructor
Grasshoppers 4yrs - 6yrs
Kung Fu Tigers 7yrs - 12yrs
Kung Fu Dragons 13yrs+
Grading Belt System
Self Defence Tips
Class Timetable
parents who talk about us
Check out our testimonials from adults and children's parents, why they love Wing Chun Martial arts and how it helps their life. We'd love to have you as a happy student/parent too.
"Khaira and Kadir love coming to Schools Of Kung Fu by IWKA and have learnt to stay focused. Each session they remember the word of the week and love to share it with people outside of the club. Both teachers are fantastic and keep the club fun and children engaged throughout the class.
Highly recommended the class to anyone" .
★★★★★
Haditi, Housewife

"I can't recommend Sifu Chris Kung Fu enough! I have incredibly increased strength, technique and confidence. I am so grateful for the knowledge I have gained and the people I have encountered on my martial art journey, it is very friendly environment, I am always laughing and smiling along the way" .
★★★★★
Grace Eriksson, Account Manager

"Life has been attending this class for a new 3 years intensity cognitive Cumberland and his company's Luke has now been outclassed for nearly a year and I enjoyed it."

★★★★★
Ammy, Business Development Manager
"My daughter's been aiming coming for almost a year and she's really enjoying the classes children with their discipline as well as playing games with person little wonder they won't get bored it would be different if I've started teachers."

★★★★★
Joanna, Mother

"Benjamin and Joseph have thoroughly enjoyed your classes so far. Their concentration skills have improved, so has their listening skills they have not stopped telling all their friends and family how much they love coming. Thank you so much for having them at class." .
★★★★★
Hannah Deacon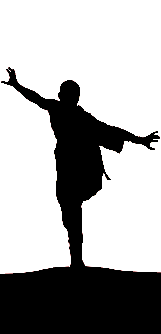 Book FREE Bully-Proof Lessons
Call 07809 839 527 or Fill in the Form