International Chief Instructor SiFu Sergio
Schools of Kung Fu
Master Alan Paterson
UK Chief Instructor,
Schools of Kung Fu UK
Master Kul Rai
England Chief Instructor, Schools of Kung Fu UK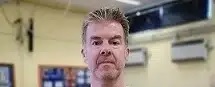 Head Instructor
3rd Technician (3rd Degree Black Belt)
Highlights
Official Head Instructor from Schools Of Kung Fu In Hemel Hempstead, Watford, Slough, Maidenhead.
Fully Accredited and Insured
First Aid Trained
DBS (Formally CRB) Checked & Child Protection Trained
23 + Years in the Martial Arts
15 + Years Teaching
Sifu Chris has been training in the martial arts since the age of 14. He is training under the National Instructors of UK Schools of Kung Fu by the IWKA.
He has also trained in various places around the world, Germany and Taiwan.
Chris's previous Kung Fu experience includes 2 years judo, 2.5 years kick boxing and 4 years training with the WingTchun organisation.
This set him on a path that would eventually lead him to the Wing Chun System.
Sifu Chris prides himself on producing quality students by teaching with strict standards as laid down by the Schools Of Kung Fu by IWKA. Sifu Chris has also trained Police officers, security personnel connected to the entertainment industry and to martial arts students of other styles. Chris continues his training under  the National Instructors of UK Schools Of Kung Fu by the IWKA.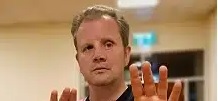 Assistant Instructor: Scott Buchan
Scott suffered extensive injuries in a motorcycle accident early in 2005. After two years of physiotherapy, he decided to take up martial arts to enhance his rehabilitation. In 2007 he became part of Qi Kwan Do martial arts system in Watford. He enjoyed the challenge and joined the certified instructor training scheme. Particularly enjoying the practical self-defence applications, he attained his black belt in 2010. Moving to join P.A.S.S Martial Arts at the end of 2010 Scott began the instructor training early on. He became proficient in the application of self-defence and weapons techniques. Assisting in classes, gradings and seminars he attained 1 st Dan Black Belt in 2015. Throughout this period he also trained and assisted at the martial arts centre with Mauy Thai, Kickboxing and self-defence classes. Assisting and preparing fighters in a number of martial arts competitions away and at home for Lions Thai boxing. In 2015 he trained with Fusion Martial arts and taught classes at Watford self-defence and martial arts fitness for three years. During this period he also trained with the World Ju-Jitsu Federation. In 2018 Scott took up the Schools Of Kung Fu by IWKA Wing Chun system and has enjoyed the challenge of this style ever since.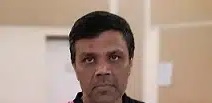 Instructor Assistant: Apurva Madia
Apurva has been training and assisting Schools Of Kung Fu by IWKA Wing Chun martial arts under Sifu Chris. He is also been doing Chen style Tai Chi for more than 2 years. Apurva is Patience and perseverance, has a ability to inspire confidence while motivate others with a tactful approach  with good organisational skills. He take pride in assisting Sifu Chris learning/working on strict standards laid down by Schools Of Kung Fu by IWKA.
 Apurva is currently working  towards his Blackbelt, which will set him on a path to open his own Kung Fu School.